Our focus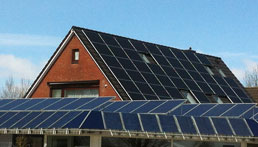 On the provision of solar and wind energy.
We know what we do. Our cooperating companies have many years of experience in all industries and have the latest know-how. The energy mix that does it!
ArabEnergy can support you in the design of suitable power systems for your energy needs.
ArabEnergy

Notre objectif
.. sur la fourniture de l'énergie solaire et éolienne.
Nous savons ce que nous faisons. Nos sociétés en coopération, ont de nombreuses années d'expérience dans tous les secteurs et ont le dernier savoir-faire. La combinaison d'énergies qui marche !
ArabEnergy peut vous aider dans la conception du système d'alimentation adapté à vos besoins énergétiques.
L'équipe ArabEnergy